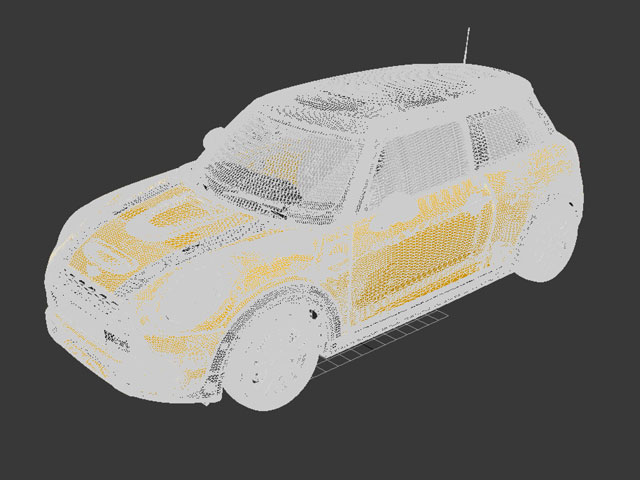 Stage 1
We were supplied with an accurate 3D model of the new Mini Cooper, which was a massive time saver. This high resolution model was then cleaned up, optimized and rigged up for easy handling within the project.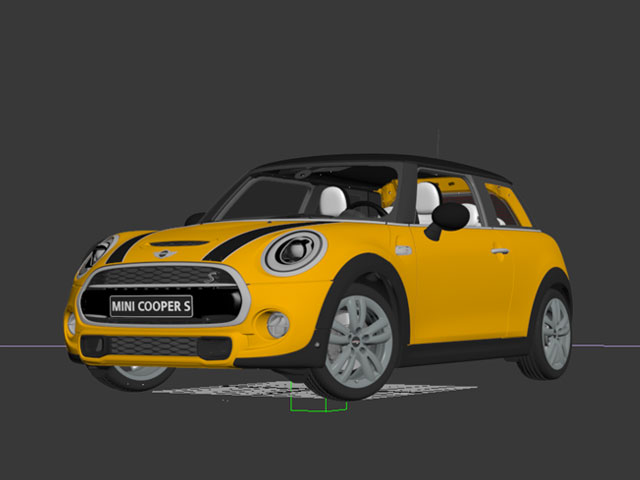 Stage 2
Next we had to re-create accurate lighting and camera angles to match the unique Mini Copper look. Lighting was rather tricky as each of the reflecting highlights had to be recreated with high precision. At the end our lighting rig consisted of over 10 lights, spots and reflectors.

With that in place the model was given its shaders, colours, materials and prepared for rendering.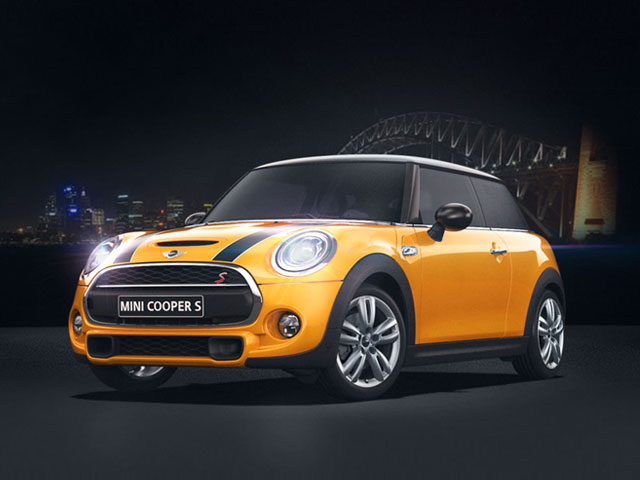 Stage 3
Once rendered it was further post produced in After Effects to sharpen the image, make necessary colour corrections, add lens flares to vehicle headlights and etc.

Finally all visual assets were optimised to work within a responsive website and rendered as a 360 degree animation.